Top rated window washing in the Sacramento area.
Get it done in one - professional window washing & carpet cleaning from Stevenson's.
Welcome to our service contact page.
We offer a full line of services:
Get a whole home deep clean!
Window washing & carpet cleaning services.
$50 off for two services over $125!
Is your home summer-ready? Transform your home in one day, inside & out.
Call now for $50 off dual carpet cleaning & window cleaning.
Save time, get a one-and-done deep clean.
Over a decade of experience, call Stevenson's for a free estimate!
916-245-9423
Certified Window & Carpet Cleaning Sacramento
Five Things to know about Stevenson's
Reputation- Our customers trust us and feel comfortable referring us to their friends. Last year 94% of our new business came from client referrals!
Experience- -Over fourteen years experience. We know what works to do the job right.
Education- We are always learning. In fact we have been awarded a Master Textile Cleaner designation by the I.I.C.R.C. They are the main certification board for the cleaning industry.
Proven Systems- We have systems in place to offer the best in cleaning and service.
Our Guarantee- If for any reason you are not extremely satisfied, we will come right back out! If you are still not happy, we will give you your money back.
"I can't say enough about how good this company is at what they do!! We have used this company twice and both times our carpets have turned out so nice. The last time I had my doubts...after two puppies were cared for and house broken. I would give this company more stars if I could. The are the best and I will always use this company " Marianne M. - Google Reviews
"I don't use anyone but Stevenson's to clean my windows, carpet or gutters.  The young men they send out are nice, polite, hard-working, efficient and extremely careful.  I have had them out numerous times.  I have  large picture windows up as high as 18 feet and many others throughout the house with small panes.  They do a meticulous job on all the windows regardless of size or location.   When they clean gutters they clean up after themselves.  They don't just leave the debris splattered around the yard." Jeanne L. - Yelp
About Stevenson's Window Carpet & Tile Cleaning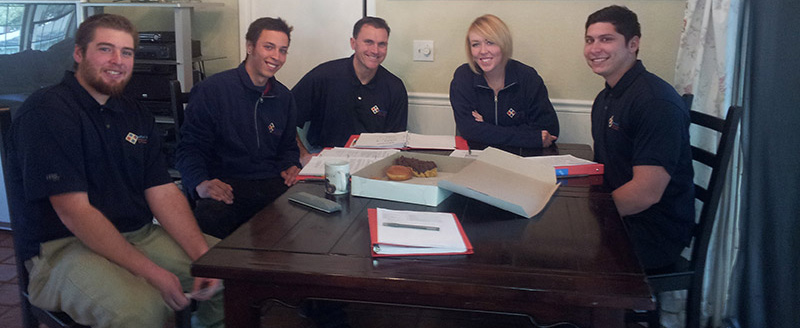 We provide window cleaning, carpet cleaning, upholstery cleaning as well as tile and grout cleaning to the greater Sacramento areas including parts of Placer and El Dorado Counties. We are an owner operated company providing quality cleaning services.
Our Mission: To provide you with high quality cleaning services and professionalism, at a competitive price, giving you a reason to refer us and use our services again and again.
We offer a full line of cleaning services to the Sacramento area including carpet cleaning, upholstery cleaning, window cleaning, blind and shutter cleaning, high area dusting as well as power washing.
Call 916-245-9423 now to schedule your appointment.